Do you have trouble losing weight? Or would you like to lose faster? You've come to the right place. Get ready for weight loss without hunger.
The sad truth is that conventional ideas – eat less, run more – do not work long term. Counting calories, exercising for hours every day and trying to ignore your hunger? That's needless suffering and it wastes your time and precious willpower. It's weight loss for masochists. Eventually almost everyone gives up. That's why we have an obesity epidemic. Fortunately there's a better way.
The bottom line? Your weight is hormonally regulated. If you reduce the levels of your fat-storing hormone, insulin, you'll have a way easier time losing excess weight.
Top weight-loss tips
Are you ready? Here we go. Start at the top of the list (most important) and go down as far as you need. Click on any tip to read all about it. Perhaps you only need the first piece of advice?
(1) Choose a low-carb diet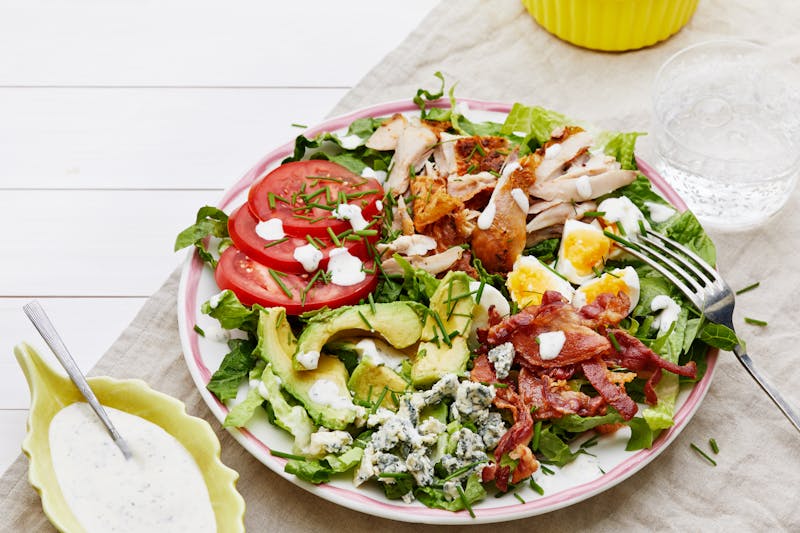 If you want to lose weight you should start by avoiding sugar and starch (like bread, pasta and potatoes). This is an old idea: For 150 years or more there have been a huge number of weight-loss diets based on eating fewer carbs. What's new is that dozens of modern scientific studies have proven that, yes, low carb is the most effective way to lose weight.
The main advantage of the low-carb diet is that it causes you to want to eat less. Even without counting calories most overweight people eat far fewer calories on low carb. Sugar and starch may increase your hunger, while avoiding them may decrease your appetite to an adequate level. If your body wants to have an appropriate number of calories you don't need to bother counting them. Thus: Calories count, but you don't need to count them.
And here's additional material for some great low carb recipes.
(2) Eat when hungry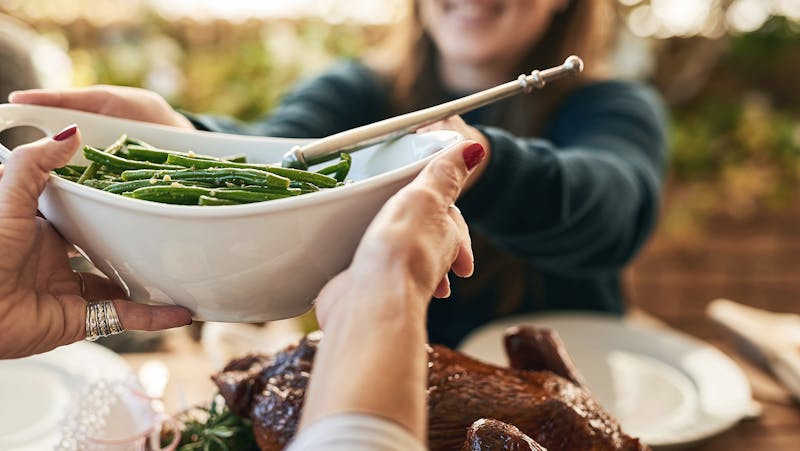 Don't be hungry. The most common mistake when starting a low carb diet: Reducing carb intake while still being afraid of fat. Carbs and fat are the body's two main energy sources, and it needs at least one of them.
(3) Eat real food
Always eat enough, so that you feel satisfied, especially in the beginning of the weight-loss process. Doing this on a low-carb diet means that the fat you eat will be burned as fuel by your body, as your levels of the fat storing hormone insulin will be lowered. You'll become a fat-burning machine. You'll lose excess weight without hunger.
Do you still fear saturated fat? Don't. The fear of saturated fat is based on obsolete theories that have been proven incorrect by modern science. Butter is a fine food. However, feel free to eat mostly unsaturated fat (e.g. olive oil, avocado, fatty fish) if you prefer. This could be called a Mediterranean low-carb diet and works great too.
Eating when hungry also implies something else: If you're not hungry you probably don't need to eat yet. When on a keto diet you can trust your feelings of hunger and satiety again. Feel free to eat as many times per day that works best for you.
Less moderation, more real quality food.
And, this Real Food Cookbook Is Converting Between 5-20% On Diet And Fitness Lists.
(4) Be persistent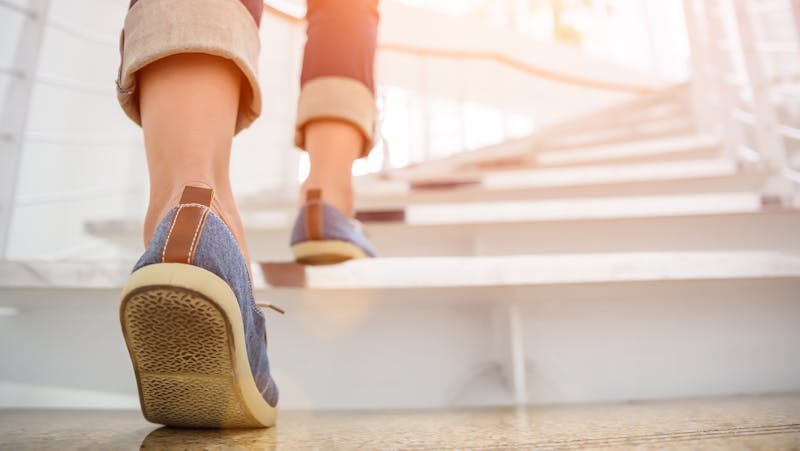 It usually takes years or decades to gain a lot of weight. Trying to lose it all as quickly as possible by starving yourself rarely works well long-term, that's just a recipe for "yo-yo dieting". To succeed, you need something that works long term.
What to aim for
It's common to lose 2-6 pounds (1-3 kg) within the first week on a strict low-carb diet, and then on average about one pound (0.5 kg) per week as long as you have a lot of weight remaining to lose. This translates into about 50 pounds (23 kilos) per year.
Every 5 pounds of fat loss roughly equals 1 inch lost around the waist (1 kilo = 1 cm).
Young males sometimes lose weight faster than this, perhaps twice as fast. Post-menopausal women may lose at a slightly slower pace. People on a very strict low-carb diet may lose weight quicker, as well as those who exercise a lot (a bonus). And if you have an enormous amount of excess weight to lose you could start out much faster.
As you get closer to your ideal weight the loss may slow down, until you stabilize at a weight that your body feels is right. Very few people become underweight on a low carb diet – as long as they eat when hungry.
For further understanding and better guideline, please refer to Perfect Weight Forever – 1# Weight Loss Program By Celeb Therapist.
(5) Stress less, sleep more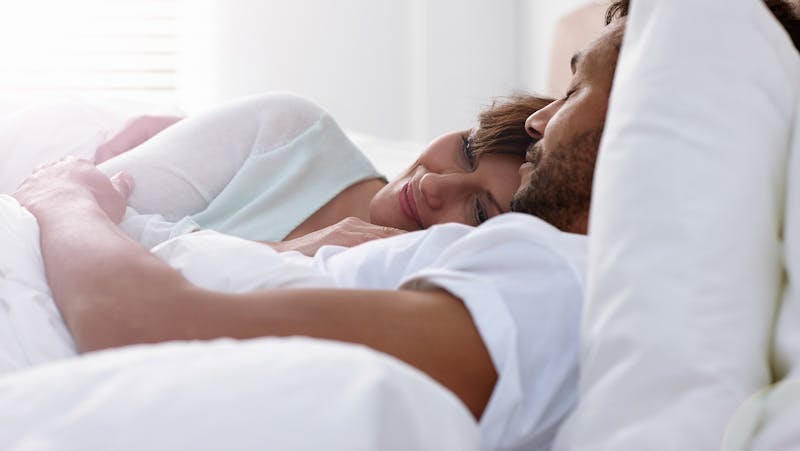 Have you ever wished for more hours of sleep, and a less stressful life in general? Most people have – stress and lack of sleep can be bad news for their weight.
Chronic stress may increase levels of stress hormones such as cortisol in your body. This can cause increased hunger and result in weight gain. If you're looking to lose weight, you should review possible ways to decrease or better handle excessive stress in your life. Although this often demands substantial changes, even altering small things – such as posture – may immediately affect your stress hormone levels, and perhaps your weight.
You should also make an effort to get enough good sleep, preferably every night. Strive to wake up refreshed of your own accord, independently of the alarm clock. If you're the kind of person who always gets brutally woken up by the alarm ringing, you might never be giving your body adequate rest.
One way to combat this is to go to bed early enough for your body to wake up autonomously before the alarm clock goes off. Letting yourself get a good night's sleep is another way of reducing stress hormone levels.
Sleep deprivation, on the other hand, comes hand in hand with sugar cravings. It also has an adverse effect on self-discipline and makes it painfully easy to give in to temptation (it's no coincidence that induced sleep deprivation is a common interrogation technique). Similarly, sleep deprivation weakens your resolve to work out.
Sleep issues?
Do you have trouble sleeping even if there's ample time for it? Here are five tips from an expert:
Stick to the same bedtime every evening. In the long run, this will help your body prepare for sleep at that time.
No coffee after 2 pm. Just don't – and remember that it takes time for caffeine to leave your body.
Limit exercise in the four hours before bedtime. Physical activity can make you wound up and make it difficult to go to sleep for several hours afterwards.
Get 15 minutes of sunlight every day. This is good for your circadian rhythm (your "body clock").
Finally, make sure that your bedroom is dark enough, and stays at a pleasant temperature. Sleep well!
Additional resources to great sleep which you should seriously consider.
(6) Use intermittent fasting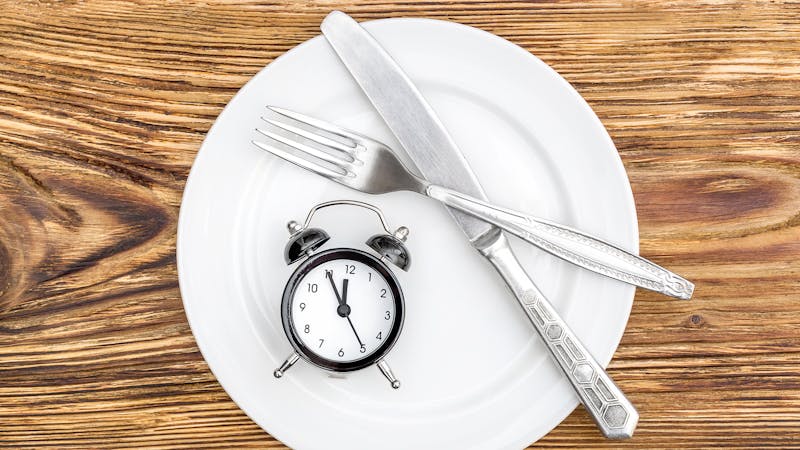 There are many things to consider before moving on to this tip #14, but don't let this fool you. This is one of the most effective weapons available to lose weight. It's perfect if you are stuck at a weight-loss plateau despite "doing everything right" – or to speed up your weight loss.
This super weapon is called intermittent fasting. It means exactly what it sounds like… not eating, during a specified time interval.
Recommended first option – 16:8 Hours
Probably the most popular option is fasting for 16 hours (including sleep), which is usually easy to do on a keto diet. It only requires trading breakfast for a cup of coffee (or some other non-caloric fluid) and having lunch as the first meal of the day. Fasting from 8 pm to 12 noon – for example – equals 16 hours of fasting.
Of course there are many other versions of intermittent fasting, but this 16:8 method (16 hours of not eating with an 8-hour eating window) is the one I recommend as a first option. It's effective, easy to do and does not require counting calories.
You can do a 16:8 fast as often as you like. For example twice a week, or on weekdays only… or every single day. The more often you do it, the more effective it is.
In fact, on a keto diet some people spontaneously fall into this habit, as their appetite is reduced (see weight loss tip #4, eat only when hungry).
Other kinds of intermittent fasting
There are many other options. Basically, the longer periods are harder to do but more effective. Here are two more common options:
Fasting for 24 hours (often dinner – dinner) once or twice a week. Effective and can be surprisingly easy to do, especially on a keto diet.
The 5:2 diet. Eat as much as you need to feel satisfied 5 days of the week and then eat calorie-restricted on two days (500 calories per day for women, 600 calories for men). I don't recommend this as it requires calorie counting and more planning, but some people still find they enjoy it.
What about eating when hungry?
I recommend eating when hungry as a first option, and I recommend always eating until you feel satisfied at meals. But if this is not effective enough, then intermittent fasting is a very powerful addition. Remember – and this is crucial – that between fasting periods you're still supposed to eat until satisfied.
Intermittent fasting is not the same thing as obsessively counting calories and starving yourself 24-7, i.e. "caloric restriction as primary" (CRaP) diets. Starving yourself is a recipe for misery and failure.
Intermittent fasting is about eating all that your body needs… while still allowing it to sometimes briefly rest from constant feeding.
What's acceptable to drink during fasts?
During a fast you can't eat, but you should definitely drink. Water is the drink of choice, but coffee and tea are also great options. During longer fasts it can be wise to add a little salt too, or drink bouillon.
Anything you drink should ideally be zero calories. But it may be acceptable to cheat by adding a small amount of milk in your coffee or tea – if you absolutely need it to enjoy your drink.
What to eat between fasts
So what should you eat when you are not fasting? Well, if your goal is to lose weight, I suggest following all the tips above, including eating a keto diet. Combining this with intermittent fasting is a great combination.
On a low-carb diet your hunger is reduced and it's much easier to do a period of fasting. Also, your fat burning is already very good – so when fasting you'll easily burn lots of fat.
So, while on a low-carb diet the fasting periods become both easier to do and more effective. 1 + 1 equals 3.
Who should not do intermittent fasting
Intermittent fasting can be a great idea, but not everyone should do it:
If you are addicted to food or sugar then intermittent fasting may increase food cravings and increases the risk of a relapse… so be very careful. I recommend always eating when hungry.
If you are totally stressed out or sleep deprived then take care or that problem first (see weight loss tip #11) or fasting may be too stressful for your body.
If you are on any medication – especially insulin – the doses may need to be adjusted when fasting. Discuss it with your doctor first.
Growing children, pregnant women and breastfeeding women should not do longer fasting periods, as they have an increased need of nutrients. I recommend eating when hungry.
Here's additional guides you should consider
(7) Consider weight-loss pills (if desperate)
Additional resources which you might want to consider
If you're know any other awesome weight loss tips, please do share in the comment section below.