Book Title:
Bloggers Boot Camp, Learning How to Build, Write, and Run a Successful Blog (Focal Press,2011)
A little bit about the author:
Charlie White and John Biggs are veteran bloggers and this book of their's cover the elements that add up to a great blog: good software, sparkling writing, incisive reporting, and more. They explain how, with hard work and diligence, your blog can also put cash in your pocket.
And it makes me think a lot about this blog of mine. However, read on with a open mind. Since, their ideas have a lot of merits, but there's always the possibility of being you. Maybe you can write a book on blogging someday.
Summary on some key reading points:
Step 1: Get a niche.
A blog that discuss on opinions for every topic is not a blog – it's a personal journal and will eventually become uninteresting, and I most of the time think of my blog as a personal journal.
According to White & Biggs, such blog creators frequently become fed up and stop writing, and their start-up efforts sit abandoned on the web. Bloggers by definition are laypeople, not professionals, but good bloggers are knowledgeable in their subject areas, and they practice a new type of journalism.
A worthy blog explores a niche which refers to a specialized interest area or market where you can explain succinctly or expounds a unique viewpoint.
Before you choose a niche, ask yourself four questions:
"Who are you?" – You should be a doer who is motivated and committed to putting daily effort into a blog. It helps to be impervious to criticism.
"What do you know about?" – Proficiency in your topic, especially an unusual one, gives you an advantage over rival bloggers. I'm not really sure about rival blogs but I do love a good competition.
"What are you passionate about?" – Love your niche. It should never bore you. Good book doesn't bore me. Oil and gas? Well that's my job so can't complaint,. Islam is my religion so that the things I must know, and product reviews ia just something I like to do. What's better than giving sound advice to others on how to spend their money right?
"What are you going to write about?" – Choose unique aspects of your topic, interesting angles your competitors might not consider.
Post on your blog every day, sometimes more than once a day. Develop a voice and stick to it. Setting a style right away helps you stand out in the crowd and avoid being "snarky, mean or silly." Once you find your style and voice, your writing will become more polished over time.
"Blogging is still the domain of the dedicated amateur."
The Tools?
Well, Bluehost got you mostly covered on that. In case you're wondering how, just read on to How to start a Blog.
The Talent
Blog need to be "tight and scannable" because visitors are likely to skim or read fast. They probably came to your blog because they are already interested in your niche, so now they expect clarity and amusement.
Make your motto, "ABP – Always Be Posting."
Add images and video, which are especially effective if you are demonstrating a skill, showing a gathering or ceremony, or interviewing a celebrity or expert.
Consider doing an "intro post" to explain why you are blogging and why you chose your topic. Provide a bit of background – such as your profession, what you like to do for fun and where you live.
Create a "contact page" so your readers can reach you. Along with your email address, list your Twitter account, Facebook page and other social media connections.
Proofread your writing scrupulously.
In my case, my notes on oil and gas are usually in bullet points, since they are literally my self study notes. Meanwhile, my reading notes tend to be lengthy especially if I like the book, and if the book is loaded with lots of great information and ideas that I wanted to remember.
Where to find "story" to blog?
"Really Simple Syndication" (RSS) – This mechanism lets you develop a customized list of niche-related reporting resources that you can check for ideas and inspiration for your blog entries.
Twitter – Posts from your selected links offer a useful checklist of top trending stories. Use Twitter Advanced Search to get source material quickly.
Google Trends – This update about what data people seek online provides helpful insights about the public's areas of interest within your niche.
Press releases – Corporate PR professionals post new information on news and company websites.
"Conferences" and "trade shows" – These sites can provide inside information if, for example, you blog about products that will be on display.
"Tipsters" – Post an address on your blog where readers can send you leads.
Aggregators – Google and other sources boil down news that may fit your niche.
"Google is looking for three things from your content: relevance, uniqueness and freshness."
One of my post, Story of the snake and the saw usually tops Google Search (meaning top 2 on page 1). But I doesn't feel like it is the best post on my blog.
However, the idea of uniqueness and freshness does intrigue me. Maybe I'll be able to write something unique and fresh on my niche. First, got to figure out what actually my niche is.
Writing headlines
Headline plays a crucial role in sparking interest and inspiring people to read, sometimes the headlines just serve as a click-bait. And I hate it when that is the only purpose of the headline, headlines should mean something, or at least a preview to your content.
According to the book, concise headlines should "lead the reader into your story." Pose a query; write about something funny, odd or quirky; create a list; or shock your readers.
In the body of the post, several rules apply, starting – as always – with error-free grammar, spelling and punctuation. Write terse, forceful prose. Refrain from employing worn-out sayings that everyone else uses. To avoid putting physical distance between you and your audience, avoid saying "all you readers out there." To evade the ever-present "cynicism trap," which will make you sound sarcastic and bored, switch to writing "'straight' news" so you're not tempted to inject your opinion.
Always offer a mixture of posts, such as:
"Reviews" – Offer your opinion on products or services within your niche.
"Features" – Write longer posts, such as a bio. Break up feature stories into shorter individual posts if you think that using small chapters will improve readability.
"Lists" – Use "Top 10" inventories in your topic area to give your readers information in "easy-to-digest chunks."
"Poll" or "Quiz" – Surveys encourage readers to join in a conversation with you.
"The best advice is to refrain from escalating conflict, rather, diffusing it wherever possible and answering verbal violence with silence most of the time."
"Some form of comment moderation is necessary, even if it does feel like censorship."
Rating & Should you read the book:
I rated the book at 7.5/10 mainly for it sound advice and readability. Plus, it make me ponders about my whole blog. Honestly, I might be doing it wrong.
But also the book suggest for group blogging or hiring writers once your blog page views stats was over 1000 / month. My blog currently way over 1,000 page views per month but at the moment I can't afford to hire someone else to write for me,or even with me using my earning from this blog.
Just take a look at my blog income reports, you can see that my earning from blogging at the moment won't even cover my lunch, let alone hiring someone.

By the way, I really need to figure out how to improve on WordAds CPM value, since at the moment, it is pitiful. Most of the time it only $0.01 for 1,000 ads served. And sometimes, it worth less than $0.00 for 1,000 ads served. Hopefully, I can boost that figure up, since mathematically, it would make a world of difference.
I won't use my own money to hire someone to write the blog with me since I'm a firm believer on practicality of things, just like when I'm still doing only business on Shopee, Lazada, Mudah, and 11th Street, I prioritized on sales rather than beauty, since sales generates incomes. And incomes (money) is the blood which keeps the business running. So, unless this blog generate enough income to make sense to hire someone to write with or for me. I'm going to write on my own.
But on a more positive note, I'm sure that one day, the earning would start to pile in. And even if it doesn't, at least blogging is a great platform to share what I'm reading and perhaps Allah would reward me handsomely for that in the hereafter, since death is the only thing that's certain in life.
Hmm.. Maybe that's my niche, book reviews. (including oil and gas industry notes, product reviews, and Islam.)
---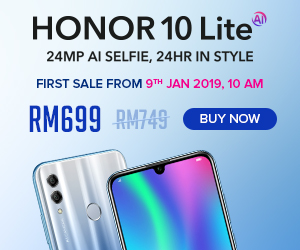 ---